When you go to a concert or festival, you always end up walking and jumping more than you thought beforehand. You don't want to miss out on being able to enjoy yourself to the fullest by ending up with blisters and tired feet. Therefore, it is important to wear good festival shoes that provide support for your feet. Are you wondering what are the best shoes for a music festival? We have some helpful tips for you.
On this page:
What are the Best Shoes for a Festival?
No matter how much fun you will have, festivals are exhausting. You'll be on your feet all day and you'll make quite a few miles from walking back and forth from stage to stage, or to the bar or in my case.. the toilets. So it is very important that you wear comfortable shoes that will last you all day (or days).
For men, finding suitable festival shoes may be a little easier than for women. Grab a nice pair of sneakers and you're ready to go. Want to look fashionable in a dress or skirt? Then go for cute ankle boots with a sturdy sole. Even with sneakers you can create fun festival looks with skirts or dresses! Is the degree of comfort most important to you? Then go for hiking boots. Are you going to a festival where a lot of rain is expected? Then it is not such a bad idea to consider rain boots (wellies), which also come in all kinds of fun colors and prints these days. Overall, we definitely recommend wearing closed-footwear, and definitely not your brand new pair.
Comfortable Shoes for Festivals: some quick tips
First of all, don't wear your newest and most expensive shoes to a festival, you will regret this afterwards! Secondly, you need to be planning for a fun and comfortable festival experience. Before we show you a selection of recommended shoes, we will give you some easy tips that will help you prepare well when choosing your festival shoes.
1. Try on your shoes before the festival
Often people buy new shoes to look their best at a festival, but they don't try the shoes on beforehand. That's a shame, because the shoes may not be comfortable at all and you still have to walk around with them all day. As a result, you may end up with blisters or tired feet unnecessarily.
2. Bring an extra pair (for a multi-day festival)
Are you going to a festival for several days, where you are staying at a campsite? Then bring one extra pair of festival shoes in addition to your camping slippers and festival shoes. You never know when there will suddenly be rain, or if you will step in mud or get glasses of beer all over your shoes. It may then feel not so fresh to have to put the same shoes back on the following day. It is also convenient as a back-up if your other pair of shoes are not as comfortable as you thought they would be.
3. Buy decent socks
Buy decent athletic socks that will keep the sweat off your feet and give you adequate support. For the best support, it is even better to use insoles. Is it going to rain and are you heading to a muddy festival? Then bring some waterproof high socks. One last little extra tip: bring band-aids, just in case for those annoying little blisters.
Can I wear Sandals to a Festival?
To answer directly, it is not a wise choice to wear sandals to a festival or concert. There are a lot of people walking around and you're often close together, so it's only a matter of time before someone steps on your toes. Moreover, flip-flops or sandals are not ideal when it is raining or muddy. Even in summer, sandals are not optimal. Your toes can burn quickly. In short, it is better to choose boots or sneakers rather than sandals. Not only because of better support for your feet, but also for practical reasons.
Festival Shoes for Women: top 5
We have listed the best festival shoes for women below so you will look absolutely on point.
1. Chelsea Ankle Boots
Chelsea Boots are stylish and comfortable. The biggest advantage of ankle boots are that they are sturdy, you can combine them nicely with all kinds of outfits and they come in many styles. Plus, they are nice and warm in the evening. Downsides of chelsea ankle boots are that they are usually made of leather or suede, which can be a disadvantage in wet weather. You can spray them with a water-repellent spray to limit the damage. However, bringing your newest pair is not recommended.
PS. There are also many different types of stylish chelsea boots for men!
2. Sneakers
Probably the most commonly worn type of footwear at a festival are Sneakers. Sneakers are timeless and can be worn in any season, whether you are going to a concert in winter or summer. The biggest advantage is that there is almost no other shoe that is as comfortable to wear as a sneaker. They are also endlessly compatible with clothing styles. A few drawbacks are that cheap sneakers do not offer good support and are worthless in rain. Also, sneakers are harder to clean than, say, rain boots or hiking boots. 
Steve Madden Possession
These stylish kicks feature a sleek design with a comfortable fit and durable construction. Perfect for all-day wear at festivals and versatile enough to pair with any outfit.
Fila Women's Disruptor 2
The perfect mix of style and comfort! With a chunky silhouette and unique design, these sneakers are sure to turn heads. Made with high-quality materials for a durable and long-lasting wear.
Nike Women's Air Max 270
Designed with a sleek and breathable upper, these shoes feature a 270-degree air unit for maximum comfort and support. Perfect for festival wear. Available in a range of stylish colors.
3. Lace-up Boots
Lace-up Boots look great with any outfit. It gives just a tougher edge, but still remains feminine and elegant. One of the most popular lace-up boots are from Dr. Martens. A great advantage of lace-up boots is that they provide good support for your ankle. Because you can adjust them with the laces, they are comfortable for both narrow and wider feet. Also, as your feet expand due to heat or long walking, you can loosen the laces a bit. One drawback can be that they can feel hot in the summer.
Dr. Martens Womens Sinclair 
The most popular women's lace-up boots are probably the Dr. Martens Sinclar boots. These boots are stylish and fit with every festival look!
Dr. Martens, Unisex 1460 
You can also choose the other Dr. Martens version (1460), which is actually unisex. The water-resistant boots keep your feet comfortable all day long.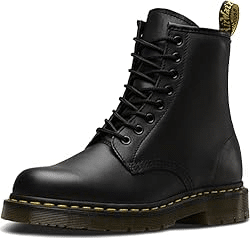 Jeossy Women's 9620 
These cute combat ankle boots are very fashionable and really finish your festival look. They give an excellent grip with the thick rubber sole and offer you support.
4. Hiking boots
Would you rather go for total comfort so you can be sure your feet won't bother you? Are you planning to mosh? Then consider steady Hiking Boots. These offer good support and protection from rain or mud. The big disadvantage of hiking boots is that they are very heavy compared to the other festival shoes mentioned, so it does take some extra lugging. Tip: wear them on the first day you take your gear to the festival campsite.
NORTIV 8 Women's  Hiking
These women's waterproof hiking boots are fashionable, durable, and use a series of contrasting color combinations and a soft suede appearance.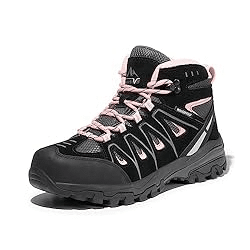 Columbia Newton Ridge
This women's waterproof hiking boot delivers style and durability with its contrasting color combinations and soft mesh exterior.
Columbia Crestwood
The Crestwood Mid Waterproof Hiking Boot features a lace-up closure for an adjustable, secure fit. They are perfect for the long walks at festivals.
5. Rain boots / Wellies
Have you checked the weather report, and is rain predicted? Then prepare for a muddy mess with some fancy Rain Boots (wellies). Usually rain boots are quite inexpensive, and also easy to clean. There are a few disadvantages though, namely that like hiking boots, they are heavy to lift in your festival backpack and they are not the most comfortable footwear.
Copyright image: 2016 David M. Benett
Asgard Rain Boots
Waterproof wellies in 8 charming different prints. The thick rubbe sole provides excellent grip.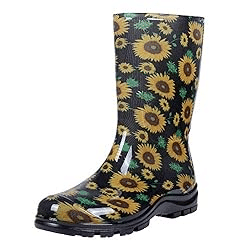 Norty Hurricane Wellies
These wellies with removable insole are perfect for all season weather. They come in 27 different prints.
DKSUKO Rain Boots
These light weight and comfortable women's rain boots will keep your feet dry and warm.
Festival Shoes for Men: top 5
We also have a list of the best festival footwear for men. What are the best shoes for standing at concerts and festivals? Take a look and get inspired!
1. Sneakers
Probably 90% of the people around you at the festival are wearing Sneakers. You have them in so many different colors and styles, sneakers are the ultimate comfortable concert shoes. However, we do recommend not wearing suede sneakers to a festival, nor your newest pair! Because your sneakers will never come back home the way you took them there.
Nike Mens Air Max 95 
Nike Mens Air Max 95 'Midnight Navy' Lifestyle Sneaker to finish off your festival look.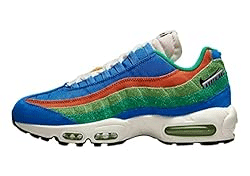 New Balance Men's 608 
New Balance Men's 608 V5 Casual Comfort Cross Trainer from 100% leather.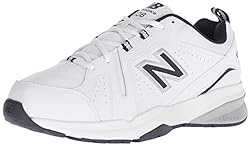 Converse Men's Run Star 
Converse Men's Run Star Hike High Top Sneakers for a casual look.
2. Hiking Boots
There are a lot of advantages to name about wearing Hiking Boots to a festival: they are super comfortable, they keep your feet dry and warm, and they offer good support. As we mentioned above, they do have the disadvantage of being heavier to lug around. In addition, it might not give you the look you were looking for.
Columbia Newton Ridge Plus
This waterproof hiking boot features a lightweight midsole for long-lasting comfort, superior cushioning, and high energy return as well as our high-traction grip outsole.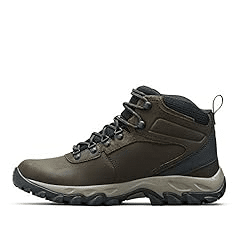 SHULOOK Trekking Shoes
These men's hiking boots are made of premium synthetic suede, preventing water from entering. They bring you comprehensive protection and comfort throughout the festival.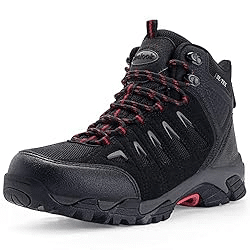 ROCKROOSTER Bedrock
These anti-fatigue outdoor hiking boots are perfect for long walks. This model is providing snuggy fitting, if you have wide feet or prefer relaxed fitting, please order larger size.
3. Running Shoes
What's better than Running Shoes when you have to run from one stage to another. With running shoes, you can be sure that your feet are comfortable and you can quickly run to another stage to see your favorite artist start on time. An advantage of running shoes over sneakers is that they are often more flexible and lighter.
New Balance Men's Running Shoe
Pairing an attractive look with plush comfort, these cushioned running shoes are in a league of their own.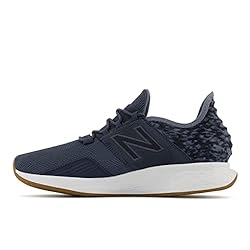 Adidas Men's Lite Racer Running
These Adidas Running Shoes come in 34 different colors. The rubber sole provides a great grip.
Nike Men's Air Zoom Pegasus 
Finish your festival look with comfort and style by wearing these Nike running shoes.
4. Loafers or Espadrilles
In very hot weather or in summer, wear Loafers or Espadrilles. These are extra airy and lightweight. Do choose a pair with a sturdy sole though. They come in all kinds of different materials and styles, so there's always something for you! The nice thing about loafers is that they are suitable for both cold and warm weather. Plus, they look super stylish.
Hey Dude Men's Loafers
Comfortable and leight weight lace-up loafers for men. Ideal for a modern-casual festival look.
Vans Unisex Old Skool 
Go for the classic skater look with these Vans loafers. They are both for men and women and with with all looks.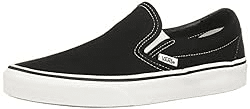 Men's Velvet Loafers
These velvet loafers are perfect with every outfit! Complete your festival look in style.
5. Rain Boots / Wellies
As I mentioned above, Rain Boots are handy festival shoes when a lot of rain is expected. That way you won't get mud on your socks and feet and you can move around the festival grounds with ease. Unfortunately, the drawbacks are that they are sometimes not comfortable and are heavy to have to lug around, a shame if the weather forecast changes afterwards.
Extra tip: don't forget to also bring flip-flops for the festival campsite.
Disclaimer: Some of the links used in this blog are affiliate links which means that I get a small fee if you choose to buy something – this comes at no extra cost to you and allows the site to continue to exist. All the opinions on this page are my own. Thank you for visiting and supporting FestiSeason!
We hope the above tips and selection will help you create a great (and comfortable) look for your next concert and festival. What are your go-to shoes for concerts? Let us know in the comments and inspire others!