Woohoo! Waiting time is almost over, with ACL Fest 2023 around the corner. Are you planning on going to Austin City Limits (ACL) Festival in the heart of Texas? As the ACL Festival approaches, we're here to provide you with all the essential information, from transportation tips to accommodation options.
ACL 2023: Opening Times and Entrance
For both weekends, the festival gates swing wide open at specific times:
Friday: Noon to 10 p.m.
Saturday: 11 a.m. to 10 p.m.
Sunday: 11 a.m. to 10 p.m.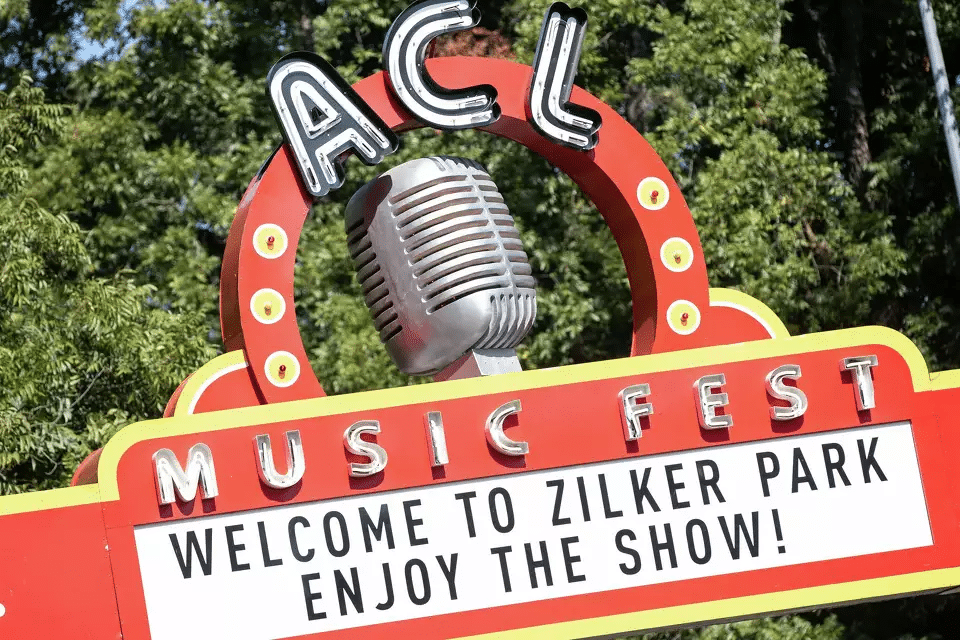 SUZANNE CORDEIRO/AFP via Getty Images
Now, let's talk about how to make a seamless entrance into the festival grounds. There are three points of entry, each with its own unique approach:
Lady Bird Entrance: If you're looking for the shortest lines and an easy entry point, your best bet is the Lady Bird entrance. Accessible via the pedestrian bridge, it promises a swift and hassle-free start to your festival adventure.

Keep in mind that the pedestrian bridge can get quite crowded, especially during peak festival hours.
Barton Springs Road (East Entrance): If you happen to find yourself on the eastern side of the park or are eager to explore that part of the festival grounds, the east entrance on Barton Springs Road is a convenient choice. Plus, it might bring you closer to specific stages or attractions. 🙂

Be prepared for potentially longer lines during the busiest festival hours, and anticipate some walking within the park to reach your desired destinations.
Barton Springs Road (West Entrance):  For those arriving from the western side of the city or simply preferring an entrance closer to certain festival attractions, walking west on Barton Springs Road is a solid choice. It could provide quicker access to specific areas you're excited to explore.

Keep in mind that lines can be on the longer side during peak festival times, and there might be a bit of a walk to reach the heart of the festival.
ACL Festival: How to Get There
Having personally compared the various transportation options, I can now provide you with insights into getting to Zilker Park conveniently.
Bicycles and Walking to ACL
ACL Festival encourages eco-friendly transportation! You can ride your bike or take a leisurely walk to the festival. Bike parking is available on Stratford Drive, with more options on Toomey Road and Sterzing Street for bikes and scooters. 
MetroBike users have a valet station on Barton Springs Road. The scenic Ann and Roy Butler Hike-and-Bike Trail leads right to the festival.
Going to ACL Festival by car
If you're planning to attend the ACL Festival by car, it's important to know that parking near the festival grounds is practically nonexistent. However, fear not! Here's some valuable information to help you navigate the parking situation and support a great cause at the same time.
Pavemint Parking Partnership
ACL Fest has partnered with Pavemint to offer festival attendees a smart parking solution. You can reserve your parking spot with Pavemint. What's even better is that a portion of the proceeds from your parking reservation will be directed towards benefiting Austin High School's Girls/Boys Athletics and Fine Arts programs.
Accessible Parking (ADA Parking)
ACL Fest makes things easy for attendees with accessible needs. If you have a state-issued accessible license plate or placard, you can access limited ADA parking. Just make sure the person it's issued to is in the vehicle as a driver or passenger, and be prepared to show your ID to confirm its legitimacy. The parking area is conveniently located near a manned entrance off the northbound MoPac service road.
Directions ADA Parking
For those heading from Southbound Mopac, take the "Barton Skyway" exit, cross the bridge, and follow the northbound MoPac service road. Soon, you'll reach the entrance on your right, where friendly police officers or event staff will check your credentials.
Coming from Northbound Mopac? No problem. Take the "Barton Skyway" exit, stay in the right-hand lane, and follow the same route to accessible parking. There are also convenient pickup and drop-off areas for those with accessible plates or placards, just remember to have the right person in the vehicle and be ready to show your ID for access. Enjoy your festival experience!
Going to ACL by shuttle bus
If you're not planning to travel by car, the shuttle bus service offered by ACL Fest is an excellent alternative. ACL Shuttles make it convenient for festival-goers to get to and from the event hassle-free. You can catch the shuttle at Republic Square Park, conveniently located at the corner of 5th and San Antonio streets in downtown Austin. 
This shuttle service will drop you off right outside the Barton Springs West Festival Entrance, so you won't have to worry about navigating through traffic or parking hassles. When your day of music and fun comes to an end, simply hop back on the shuttle for a comfortable return trip to Republic Square Park. 
Time ACL Shuttle Bus
Shuttles are available starting at Noon on Friday and beginning at 11AM on both Saturday and Sunday of each festival weekend, ensuring you have a convenient and reliable transportation option to enhance your ACL Festival experience.
CAP MetroAccess
CapMetro's MetroAccess offers accessible transportation services, ensuring that everyone can access the convenience of public transit. For more information and details on how to utilize this service, please visit their website.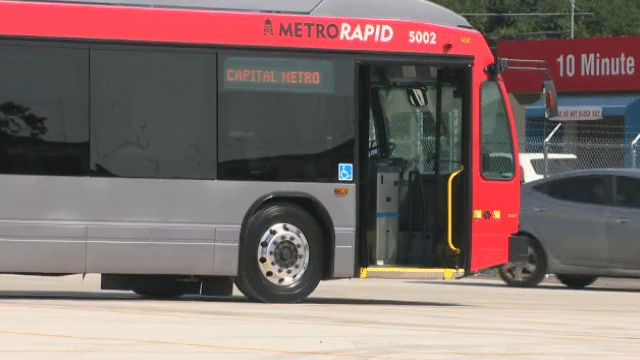 Hotels near ACL Festival
I did some research on accommodations near Zilker Park, and I found information on hotels, Airbnb and vacation rentals, camping options, and hostels to assist you in planning your stay.
1. Holiday Inn Express And Suites Austin Sw Sunset Va
Price per night: $208.67 
Distance to Zilker park: 5.1 miles
2. Holiday Inn Austin Midtown, An Ihg Hotel
Price per night: $162.08 
Distance to Zilker park: 7.6 miles

3. Holiday Inn Express & Suites Austin South, an IHG Hotel
Price per night: $156.76
Distance to Zilker park: 8.0 miles
4. Holiday Inn Express & Suites Austin South, an IHG Hotel
Price per night: $192.34 
Distance to Zilker park: 6.9 miles
5. Embassy Suites By Hilton Austin Central
Price per night: $169.22
Distance to Zilker park: 7.1 miles
Check out and compare more hotels near ACL Festival on the official ACL accommodation website.
ACL Fest 2023 Weather Forecast
Friday's weather is expected to be brisk with a high near 80 degrees and a low of 64 degrees. There's a chance of rain before 8 p.m. with breezy north-northeast winds at 15 mph, gusting up to 25 mph. 
Saturday will be partly sunny with a high of 79 degrees and a nighttime low of 59 degrees. 
Sunday will be mostly sunny with a high around 81 degrees. When you're traveling back on monday, the weather will be sunny with 80 degrees.
Shop your ACL Fest 2023 outfit
Finish your festival look with these must-have accessories.
Header image by alicianess from Pixabay