Have you recently purchased tickets to a concert or festival, but are you unable to attend and would you like to sell the tickets? Then you have come to the right place for information. In this blog, we will discuss at which websites you can safely buy-and-sell tickets and how it is possible that resale tickets are often more expensive than the original ones.
On this page:
Where to buy festival tickets?
If you plan to attend a concert or festival, it is always wise to check the event's website where tickets are sold. This way, you can be sure that you will end up at a reliable website. Unfortunately, there are many companies that take advantage of this, and advertise selling tickets of the concert in question, but in reality, you will pay much more for your ticket here or worse – it will be a fake ticket. So beware of the search results on Google. Often, ticket sales take place through the platform Ticketmaster, one of the largest sellers of concert and festival tickets worldwide. But again, check the website of the event itself carefully before making a purchase!
Where can I sell my festival tickets?
The place where you sell your concert tickets also decides how fast you will sell your tickets and how much money you will get in return. Many people wonder if it is allowed to offer your ticket on different marketplaces for resale of tickets. It is certainly possible to advertise on different websites, but we strongly advise against it. Suppose you have offered your ticket for sale on two different websites, but it is sold through one site, you run the risk that someone else will also buy the ticket through the other site. This puts you at risk of a fine because you are in violation of the guidelines and policies of the marketplace in question. 
You should also keep in mind that often a small commission is charged when selling festival or concert tickets. We have listed below the different ticket resale websites and the corresponding commissions.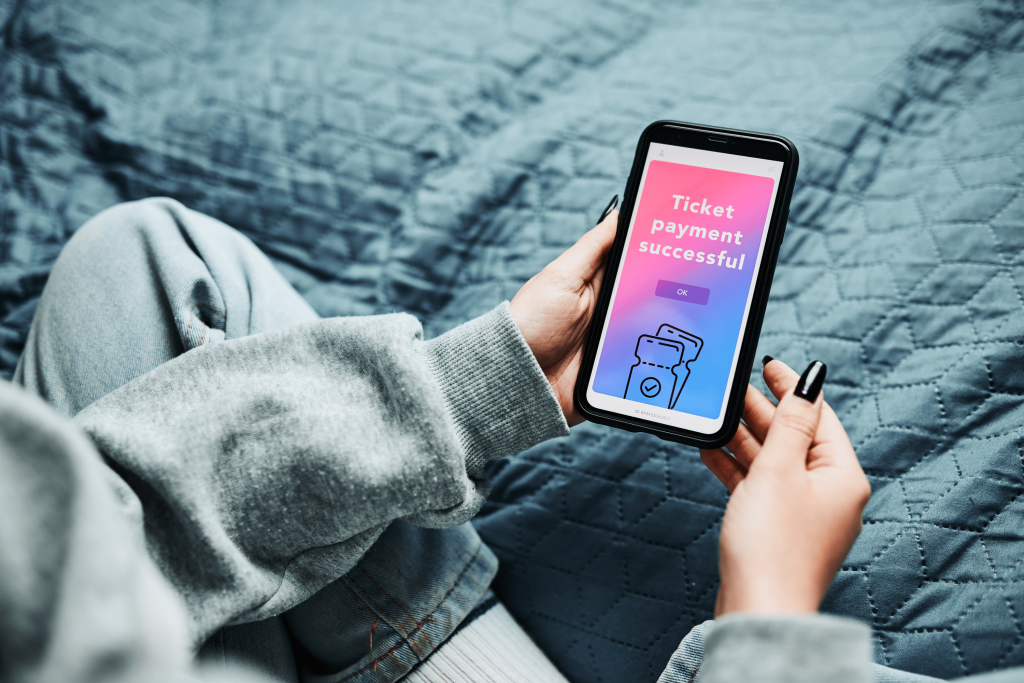 Overview of reliable ticket resale websites
There are a lot of different marketplaces these days for buying and selling your concert or festival tickets. It is wise to sell your ticket through a large, well-known and reliable ticket marketplace. We have listed the three of the biggest and best known for you below. Which one is most suitable for you depends, among other things, on how fast you want the tickets to sell and how much commission there may be on the tickets.
| | | | |
| --- | --- | --- | --- |
| Ticket resale marketplace | Seller fees | Buyer fees | Monthly traffic |
| StubHub | 15% | ~10% | 4.3m |
| Ticketmaster | 15% | 15% | 17.7m |
| TicketSwap | 5% | ~20% | 55.8k |
StubHub pros and cons
StubHub has several advantages:
It is the longest active player in the ticketing industry 
It has a strong brand recognition with buyers and sellers
It offers a good guidance on how to (best) price your tickets
StubHub also has disadvantages:
There is little guidance on how to price your tickets
Contact form takes some time
Strict refund policy
Ticketmaster pros and cons
Ticketmaster has several advantages:
It is the largest player in the ticketing industry 
It has a strong brand recognition with buyers and sellers
Ticketmaster also has disadvantages:
There is little guidance on how to price your tickets
Paperless ticketing is not for all events 
Fees, fees and more fees
TicketSwap pros and cons
TicketSwap has several advantages:
It has the lowest seller fees
Selling and buying tickets is very user-friendly 
TicketSwap also has disadvantages:
Extreme swings in customer activity
It is not yet as big and grown as Ticketmaster or Stubhub, so less traffic
How does such a ticket resale commission work?
Suppose you sell a $100 concert ticket on all the above websites, the buyer should pay about $115 at Ticketmaster, but about $110 at StubHub, thus a better price.
Why are my tickets not eligible for resale?
It is often only possible to sell your ticket through a marketplace if sales of your ticket type have sold out. Is your ticket type sold out but are you not eligible to sell your ticket? Then the promoter has not enabled reselling tickets for this event. 
Usually personalized tickets (tickets by name) cannot be offered for sale either. Some artists, for example Ed Sheeran, when touring, require that the name on the ticket match your name in your passport or driver's license. At the entrance, you must show your identification. Also, if you have purchased your tickets through the resale platform, it is not possible to offer them for sale again yourself.
Why are resale tickets more expensive?
More and more often you see outrageous prices coming by when buying a resale ticket. It is allowed in many countries to resell your purchased concert ticket for a more expensive price through a ticket marketplace. However, there is usually a limit to this, so the price of the ticket may only be a certain percentage above the original price.
Making money flipping tickets: is it legal to buy tickets and resell them?
Selling fake tickets is illegal, but reselling tickets at high prices is allowed in several countries. Consequently, many people see it as their opportunity to make money by buying and selling concert and festival tickets at higher prices. However, don't be that annoying person yourself! Ticket marketplaces are increasingly  taking tougher action against such resellers. Everyone deserves a fair chance to get a ticket to a show of their favorite artist. Moreover, in several countries there is an overall ban on reselling tickets at a profit, such as in Belgium. 
How to avoid ticket scams
Returning to the above, did you not manage to buy tickets through the official sales site? Then don't fall for the first best offer from people who are supposedly selling tickets at the entrance of the event, often you'll end up with a fake ticket and lose your money.
In addition, ticket scammers often place a false address, PO Box and false name in their ad. So always check the actual address of the sale.
Some scammers even create fake websites that are very similar to websites of authentic ticket companies, double check this before you buy your ticket here. In short, be careful where you buy and sell your ticket, and let's give everyone a fair chance to go see their favorite artists.
Have you had an unpleasant experience selling or buying tickets through a resale website? Or on the other hand, a very good experience? Let us know in the comments below to inform others!