With Christmas, Birthdays, Valentine's Day or any other festive day just around the corner, it is time to collect the last gifts for your festival loving friend, partner or family member. After a lot of festivals, I have gained enough experience to know exactly what things are fun to get for festival-goers. In this ultimate festival gift guide are the best 8 gift ideas (with 24 examples!) for festival lovers, whether you're a metalhead, a raver or just a partylover, there's bound to be something fun in there. Get inspired and give someone the best festival experience yet!
1. Festival Gadget Gifts
There are all kinds of fun and useful gadgets for festival-goers that make the festival just that little bit more fun.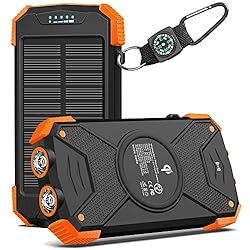 Solar Power Bank
A festival often lasts several days, so having a decent power bank is very convenient. The battery of the mobile phone will not last all days. But it will with this power bank! This Solar Power Bank charges itself via sunlight, which is ideal, you don't need electricy to charge.
Sony Bluetooth speaker
A festival goer usually spends much of their time at the festival campsite too. Then it's nice if you can play music. A small bluetooth speaker is definitely a nice gift for festival lovers! The portable Sony Bluetooth speaker comes in five different colors.
Mini portable fan
Depending on the festival being attended, temperatures can soar. In that case, it is handy to have a Mini Portable Fan to cool yourself down a bit. This one has a cute design and is easy to carry around! The portable mini fan comes in five different colo
2. Camping Festival Gifts
Besides getting a good camping spot, your stay at the campsite will be more enjoyable with the right equipment. Make a festival-goer's stay at the festival campsite more enjoyable with this festival equipment for camping.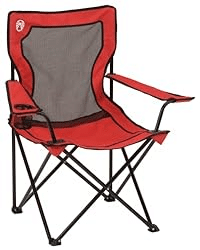 Folding camping chair
Nothing is worse than always having to sit on the ground at the festival campsite. It's not pleasant for your back! Make someone happy with a Folding Chair, which is lightweight and easy to carry.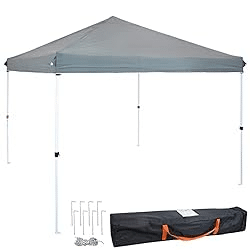 Partytent
A party tent is ideal if a group of friends is going to a festival. You can put the tents in a circle around the Party Tent for your own 'private space'. It is also handy to protect yourself from bright sun or rain.
Camping cutlery
A nice camping cutlery set is not only good for the environment because it is reusable, but it is also higher quality. These Reusable Plastic Utensils allow everyone in the group of friends to choose their own color.
3. Festival Accessoires as Gifts
The party can only really begin when you look festive. Gift awesome festival accessories such as sunglasses, earrings or a funny mask.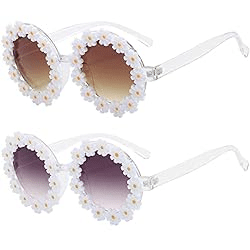 Sunglasses
A festival-goer needs sunglasses no matter what. So why not go for trendy eye-catching sunglasses right away? A festival is the time to show your crazy side. Go for matching sunglasses with your bestie.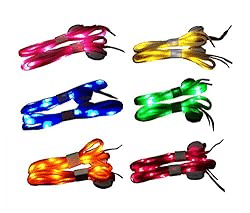 LED Light Shoelaces
Steal the show with light-up shoelaces, perfect for concerts or festivals, as well as raves and other parties. These LED light shoelaces come in no less than six different colors.
Funny Mask
At what festival are there no people wearing masks? Right, none. Already especially at techno parties, Festival Masks like those at V for Vendetta are an iconic sight. Masks are definitely not just for carnival!
4. Festival Toiletries Gifts
It is important to take good care of yourself to keep yourself clean at a festival. This means that you will need to wash or freshen up yourself from time to time. Below are some handy festival toiletries gifts to consider.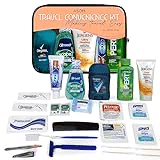 Toiletry Travel Kit
Make a cute festival pack with everything you need: mini deo, mini shampoo, mini conditioner, soap, wet wipes, cotton balls, night cream, and so on! There are also ready-made festival packs, such as this Toiletry Travel Convenience Kit.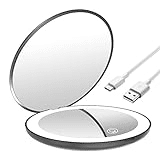 Lighted Makeup Mirror
Nothing is more convenient than a lighted makeup mirror when you still want to touch up your makeup in the dark or, for example, when you want to take out your lenses before going to bed. This Compact Lighted Travel Mirror is even rechargeable.
Travel towel
These days, you don't have to lug big towels to a festival. With a travel size towel, you save a lot of space! Plus, they are often made of a certain fabric so they dry extra fast. These Camping Towels are not only very compact, but also lightweight.
5. Festival Clothing Gifts
Go all in style with festival clothes, like wearing merchandise from your favorite artist or putting on an eye-catching hat.
Band merchandise
These days you have the craziest kind of band merchandise. It's not only shirts anymore for a long time. These days, you can buy watches, hats, shoes, jewelry or even socks from your favorite artist, like this cool KISS Socks!
Fishing Hat
It is incredibly important to protect yourself from the sun at a festival. Not only by putting on sunscreen, but also by dressing appropriately, such as wearing a cap or Fishing Hat. The Fishing Hat above is even adjustable, so it always fits.
Bandana
A bandana captures sweat from your forehead and looks cool too! A bandana can also be used to keep the neck cool or to protect hair from rain. Bandanas come in all kinds of colors and prints, so there is always one to match your look.
6. Festival Books as Gifts
Books about festivals are always a good idea to give as a gift to a festival lover. Below are three popular books about festivals.
The Road To Woodstock
Michael Lang (Author)
The Road To Woodstock dives deeper into one of the most famous festivals in history: The Woodstock Music and Art Fair.
Gain insight into all the chaos that went into organizing the festival and take a step back in time to the late 1960s.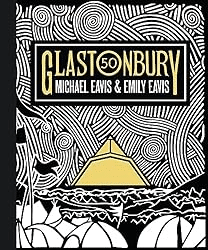 Glastonbury 50
Emily Eavis and Michael Eavis (Authors)
Another iconic festival is Glastonbury. For the 50th edition of Glastonbury, a book has been released about. Read how the festival began with $1 tickets and later grew into one of the world's most successful music festivals.
The Festival Book
Michael Odell (Author)
This book is the ultimate festival guide (besides this blog, of course) to get yourself ready for the next festivals. The Festival Book is full of funny anecdotes, tips and tricks to prepare yourself and teaches you which festival suits you.
7. Festival Earplugs Gift
The last thing anyone wants to happen to them at a festival is to suffer hearing damage. Or also irritating: not being able to sleep because of the snoring neighbor in the tent next to you. Give earplugs for festivals or for sleeping as a gift for a comfortable and safe festival experience.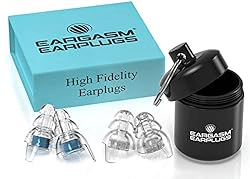 Earplugs for concerts
Get up to 21 dB of noise reduction with these Eargasm Earplugs. They come in two sizes in every order, so there's always a pair that fits. You will continue to hear everything from the festival,
but at a lower (safer) and filtered volume.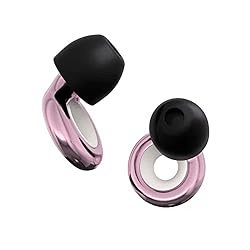 Loop Earplugs
Another good pair of earplugs for festivals are Loop Earplugs. These have a noise reduction of up to 18 dB and come in 4 different sizes, so you can always find the perfect fit. They are available in three different colors: pink, gold and silver.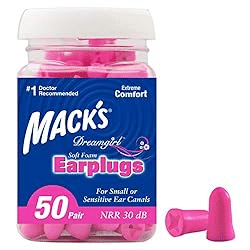 Foam Earplugs
Do you lose earbuds easily? Then of course you can also go for a big storage jar full of Foam Earplugs! These are suitable for sleeping, traveling, festivals and concerts. These earplugs have a noise reduction up to 30 dB.
8. Festival Fannypack / Bumbag Gift
Finding the right festival backpack can be quite a task. For on the festival grounds I always recommend a fanny pack, this has just enough room to carry all the important stuff, plus your arms are free. Nowadays there are many nice fannypacks (bumbags) on the market, take a look.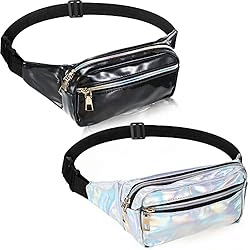 Shiny Fanny Pack
A Shiny Fannypack looks super cute and is also very practical. You can put all your stuff in it and the material repels rain. Also, the above fannypacks are adjustable. Size bag: 34 x 10 x 5.5 cm / 13.4 x 3.9 x 2.2 inches.
Fanny Pack with Print
Or go for a fun print on your fanny pack! KAMO Fanny Pack has all kinds of fun prints: floral, jungle, leopard, sky, leaves or neutral colors. This fanny pack is also water resistant and adjustable and has plenty of room for your items.
Leather fannypack
Want a slightly more stylish look? Then go for a Leather Fanny Pack. This fannypack has no less than 7 pockets and is made of genuine leather. The fannypack can be used as a crossbody bagm shoulder bag, travel pack or festival daypack.
Tip: If you have a slightly more budget, it is also nice to give a polaroid camera as a gift, that way all the fun moments can be instantly captured forever! Is the festival-goer who you are buying a gift for a fan of certain artists? Then you can also choose to buy an LP, assuming that he or she has an LP player. After all, LP's are totally hot again!
As a festival-goer, what would you love to receive as a gift? Or what have you given others as gifts for their festival? I'm curious! Tell me more in the comments below.
Disclaimer: Some of the links used in this blog are affiliate links which means that I get a small fee if you choose to buy something – this comes at no extra cost to you and allows the site to continue to exist. All the opinions on this page are my own. Thank you for visiting and supporting FestiSeason!