If you spend several days outdoors at a festival campsite, you are limited in hygiene options. You have no bathroom available, you always have to deal with mud and not to mention festival toilets…. This will not stop you and your friends from having a great festival time. We'd like to give you some simple festival hygiene tips to stay clean and fresh at the festival you're attending. The tips are also useful for when you go hiking and camping in the wild.
How to Stay Clean at a Festival Without a Shower: 10 tips
1. Bring plastic bags or packing cubes
Bring plenty of plastic bags, not only for disposing of trash, but also for separating your dirty clothes from your clean clothes. Besides, your clothes are protected and won't get wet if you have rain while traveling. A more sustainable way to avoid plastic bags is to purchase packing cubes to keep your dirty laundry separate.
2. Use dry shampoo
Dry shampoo is an essential item for every festival-goer that should definitely not be missing from your festival packing list! A dry shampoo absorbs the greasy oils in your hair, making your hair look fresh again. An additional plus: it gives your hair extra volume. If you want your hair to smell nice too, go for a scented dry shampoo. I recommend people with long hair to bring a big-size dry shampoo, otherwise a travel-size will do.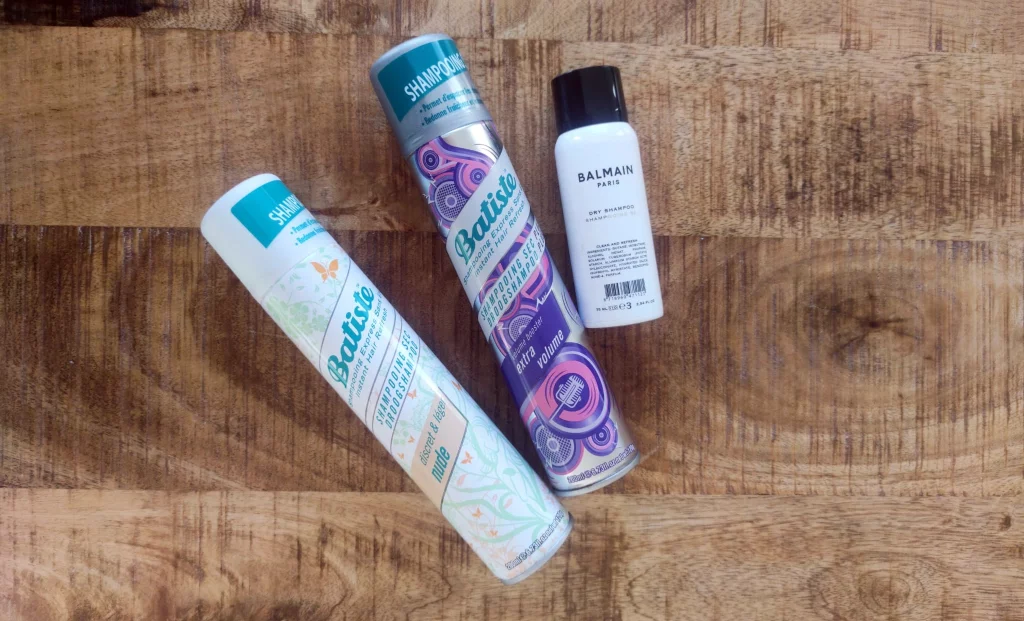 3. Bring wet wipes
Wet wipes are the best to freshen up at a festival. You can always carry a pack of wet wipes with you so you can wipe off the mud, sweat or spilled beer. The wipes are also handy for cleaning your camping table or other items. When your camp is clean, you feel cleaner too. In addition, wet wipes are cheap, disposable and lightweight, so they are easy to take with you.

By the way, did you know that there are also eco-friendly wet wipes that quickly break down? This is a good eco-friendly way of staying clean at a festival. Then you and your friends don't have to feel guilty about creating a 'mountain' of waste consisting of wet wipes. 
4. Take care of your teeth
No matter how tired you are, still try to brush your teeth every night before going to bed. A study carried out by the Oral Health Foundation and Polo® Sugar Free found out that 10% of all festival-goers go through the entire duration of the festival without brushing their teeth once. 38% of the festival-goers only brush their teeth once a day. Shocking!
The food at festivals contains much more sugar than what you normally consume, and you will probably drink more alcohol too. So it's more important than ever to take good care of your teeth at festival weekends. Not only is it bad for your teeth not to brush, but you will also start to smell dirty from your mouth. You don't want to scare off your newly met friends, do you? So always brush your teeth and even consider bringing mouthwash. 
5. Also take care of your skin
Besides brushing your teeth, your routine for taking care of your skin will also largely fall away. We understand that with all the enthusiasm and excitement going on you don't immediately think about taking care of your skin. Fortunately, there are simple ways to keep your skin in order quickly:
Facial wipes will refresh your skin and remove make-up or sweat. An advantage of facial wipes is that you won't need water to clean your skin.
Use a moisturizer to help your skin maintain its balance. A good moisturizer keeps your skin healthy and hydrated.
Pack some pimple patches to reduce breakouts. You don't have to wear them during the day, but you can wear them at night. The patches help protect the inflamed areas while you're sleeping.
6. Prevent a sunburn
This may not be something that makes you cleaner, but it is extremely important to take care of your skin. After all, taking care of your skin consists not only of cleaning and washing, but also of protecting it from the sun! Bring both a large and small size sunscreen, the small one you can take with you into the festival grounds. It's also wise to bring aftersun just to be sure, in case you do get sun burned.
7. Bring a bucket
By bringing a bucket, you can always wash yourself properly at the tent. Scrub your scalp with clean water to freshen up. It may not be the most convenient method, but it is better than nothing. Besides, buckets are always handy at festivals as you can keep your drinks cool in them. 
8. Ditch the deodorant
It is no secret that deodorants and perfumes clog your pores. As a result, more dirt and sweat can build up if you don't shower regularly. If you are unlucky, this will also attract extra insects, such as mosquitoes. Therefore, instead of using deodorant, try using soap or even better: a no rinse shampoo. For the no rinse shampoo you won't even need water.  You can wet your hair and body with this kind of shampoo and then it will just towel dry off. This way, dirt and oils will loosen up without having to physically get your hair wet from the shower.
9. Wash your hands regularly
You are constantly touching dirty things with your hands, then touching your face, hair and food without even knowing it. Always wash your hands after using the bathroom or before eating. Avoid long lines for the sinks at festival toilets by bringing your own bottle of hand sanitizer.
Extra tip: test the hand sanitizer beforehand, because since the corona crisis the number of available hand sanitizers has tripled. There are a lot of them that are sticky and/or smelly!
10. Bring plenty of clean socks and underwear
Before going to sleep, put on a clean set of socks and change your underwear. Even if you haven't showered or washed, you will still feel a lot cleaner if you are putting on clean clothes anyway. And an additional tip: try washing your dirty clothes in, say, a bucket of soapy water and hang them in the sun to dry on a clothesline. When you then take all the clothes back home again, at least everything in your festival backpack won't smell.
What about camping showers?
Often you can shower at a festival for a fee (or pay with festival tokens). Now these are often not the cleanest showers, but it's good enough to freshen up. Don't have a shower available at the festival campsite? Or are the lines way too long? Then there are several products you can consider bringing to still be able to shower.
Portable outdoor shower: it is not the cheapest solution, but it is a very nice solution if you value being able to take a shower. You can pump water from a bucket or any other water source to create a shower stream. One advantage of portable showers is that they run on batteries and are rechargeable. One drawback is that it is again a lot of extra lugging to the festival campsite. So if you are going with a larger group then this is doable, but if you are going as a couple I would advise against it.
Pocket shower: a portable pocket shower, for example from Sea to Summit, is handy if you have your tent near a tree or something else you can attach the pocket shower to. An advantage of this bag-like shower is that it is lightweight, so it doesn't take much extra effort to lug around. It makes use of gravity to do the work. 
Do-It-Yourself shower: are you creative and don't mind piecing something together yourself? Then you can make your own shower using a bottle of water. Make some holes in your bottle and hold it above you, or go for the full shower the old-fashioned way and tip the bottle over! You'll have to fill up more often then, though… 
Do you ever go camping outdoors or have experience staying clean at festivals? Share your tips in the comments section below for fellow festival-goers!