Primavera Sound (or Primavera) is one of the most-attended music festivals in Europe. In fact, it is the biggest festival in the Mediterranean and has a place in the top 10 music festivals in Europe. The festival takes place in the beginning June and attracts thousands of music lovers from all over Spain, Portugal and neighbouring countries.
The first official edition took place back in 2001 in Poble Espanyol. Later, in 2005, the festival moved to the Parc del Fòrum in Barcelona, a much larger site on the seafront. The festival became so successful that it expanded to Porto in 2012. In 2022, the festival expanded even further with venues in Los Angeles, Santiago de Chile, Buenos Aires and São Paulo. Young or old, pop or rock music: this festival is for all generations and music lovers!
Primavera Sound Festival Information 2023
Genre
Pop, Rock, Indie, Dance
Date
01 – 03 june
Location(s)
Barcelona, Spain
(Madrid, Spain)
(Porto, Portugal)
Number of visitors
~80,000 per day
First edition
2001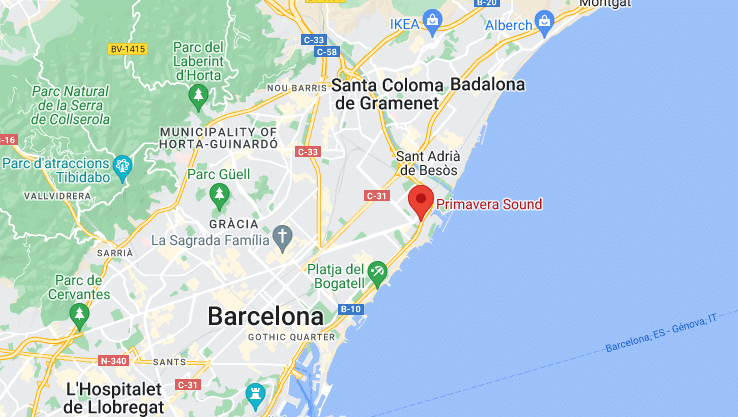 Primavera Sound Lineup Barcelona + Madrid: Poster 2023
This year's lineup for Primavera Sound Barcelona & Madrid is bigger than ever, with names like Kendrick Lamar, Calvin Harris, Blur, Depeche Mode and many more! Check out the full lineup on the Primavera Sound festival poster for 2023 below.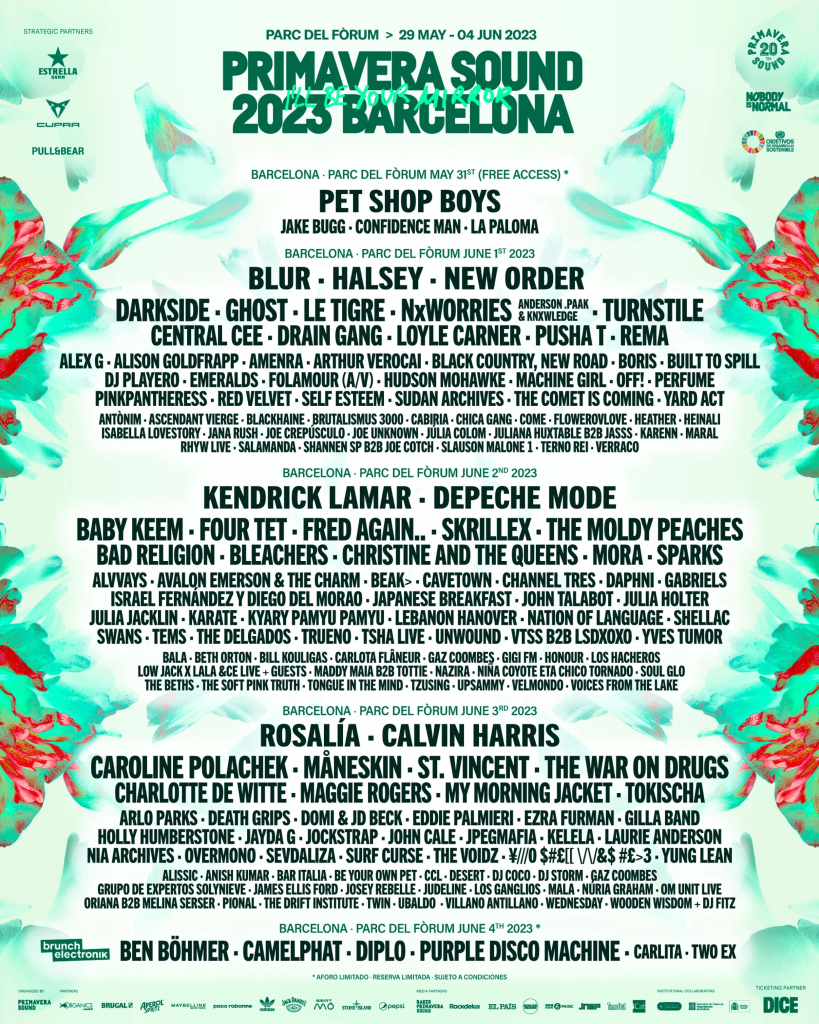 Primavera Sound Aftermovie and Atmosphere
And don't forget: buy your ticket in a safe way, from the original seller!